Which Hyundai's Are Best For Teen Drivers?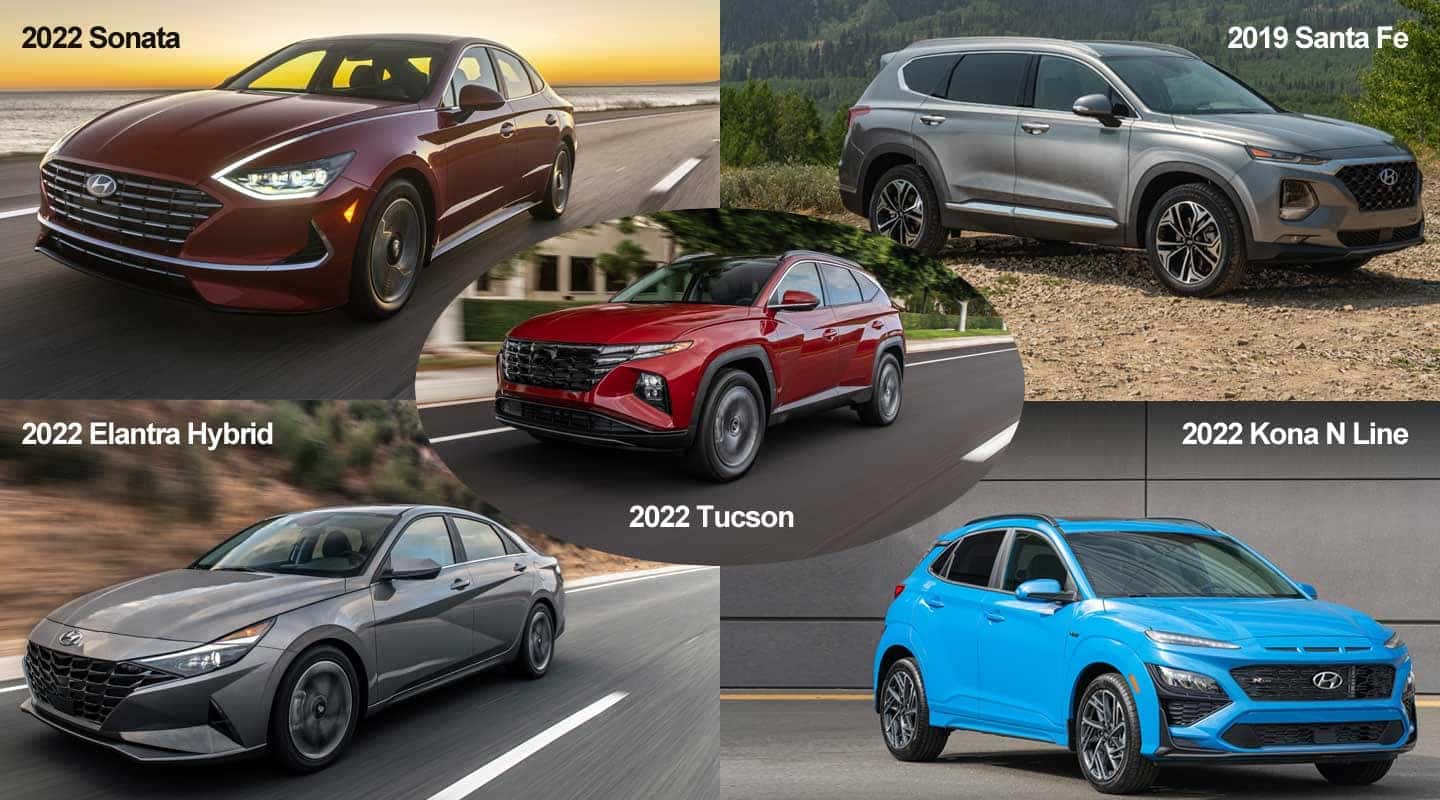 Five Hyundai Models Were Named Best Cars & SUVs for Teens by U.S. News & World Report
The excitement and freedom that comes with passing your driver's test and getting your license is hard to beat. Universal Hyundai congratulates you on your accomplishment! Now comes time to look for a car that is not only affordable, but has the safety features, performance and technology to help you be the best driver you can be. Hyundai offers several models that make great choices for your first car purchase. In fact, five models have been recognized by U.S. News & World Report as being the BEST vehicles for teens in the categories of price range and body type. The 2022 Hyundai Sonata Hybrid, Tucson, Elantra Hybrid and Kona have earned "Best New Cars for Teens" awards and the 2019 Santa Fe was named the 2022 Best Used Midsize SUV for Teens. Hyundai continually stands out for its advanced safety features, Bluelink connected car system and driver assistance features that help keep teens safe on the road.
"All of these models have advanced features that help teens stay safe on the road," said Ricky Lao, director, product planning, Hyundai Motor North America. "The combination of strong safety ratings and reliability make these models great for teen drivers."
U.S. News & World Report's 5 Best Hyundai Models For Teens
Best Car for Teens $25K to $30K – 2022 Hyundai Sonata Hybrid
Best SUV for Teens $25K to $30K – 2022 Hyundai Tucson
Best Car for Teens $20K to $25K – 2022 Hyundai Elantra Hybrid
Best SUV for Teens $20K to $25K – 2022 Hyundai Kona
Best Used Midsize SUV for Teens – 2019 Hyundai Santa Fe
To earn the honor of the Best New Cars for Teens award, vehicles must have the best combination of predicted reliability ratings, crash test scores, available advanced driver assistance features and top critics' recommendations in the U.S. News Best Cars rankings in its price category. To be named a Best Used Car for Teens, a vehicle must be from the 2017 through 2019 model years and have the best combination of dependability and safety ratings, ownership costs, positive reviews from critics when the vehicles were new, and available tech that can help prevent crashes or lessen their severity.
Each vehicle competing for the 2022 Best New Cars & SUVs for Teens award have available forward collision warning and forward automatic emergency braking, as well as lane departure warning and lane keep assist. All winners also have teen driver controls or available smartphone apps that send parents alerts when the car goes over a set speed or is driven outside a set geographic area or time period. These features allow parents to set limits for teen drivers and have an ongoing conversation with their teens about responsible driving habits.
Universal Hyundai is here for parents and teens shopping for an excellent vehicle that has all the safety features and controls that are critical to keeping everyone safe in the first years of your formative driving experience. Hyundai cars and SUVs are among the most well-equipped and recognized vehicles when it comes to quality, safety, performance and overall value, making them an excellent choice for any driver in your household, in addition to teens. We serve Orlando, Southchase and Hunters Creek teen drivers with great Hyundai deals and quality cars and SUVs for your driving needs. Stop in and speak to one of our Hyundai Sales Professionals to ask about any one of these five models to see how we can make your driving experience the best it can be!