Which 2021 Hyundai Sonata has Heads-up Display?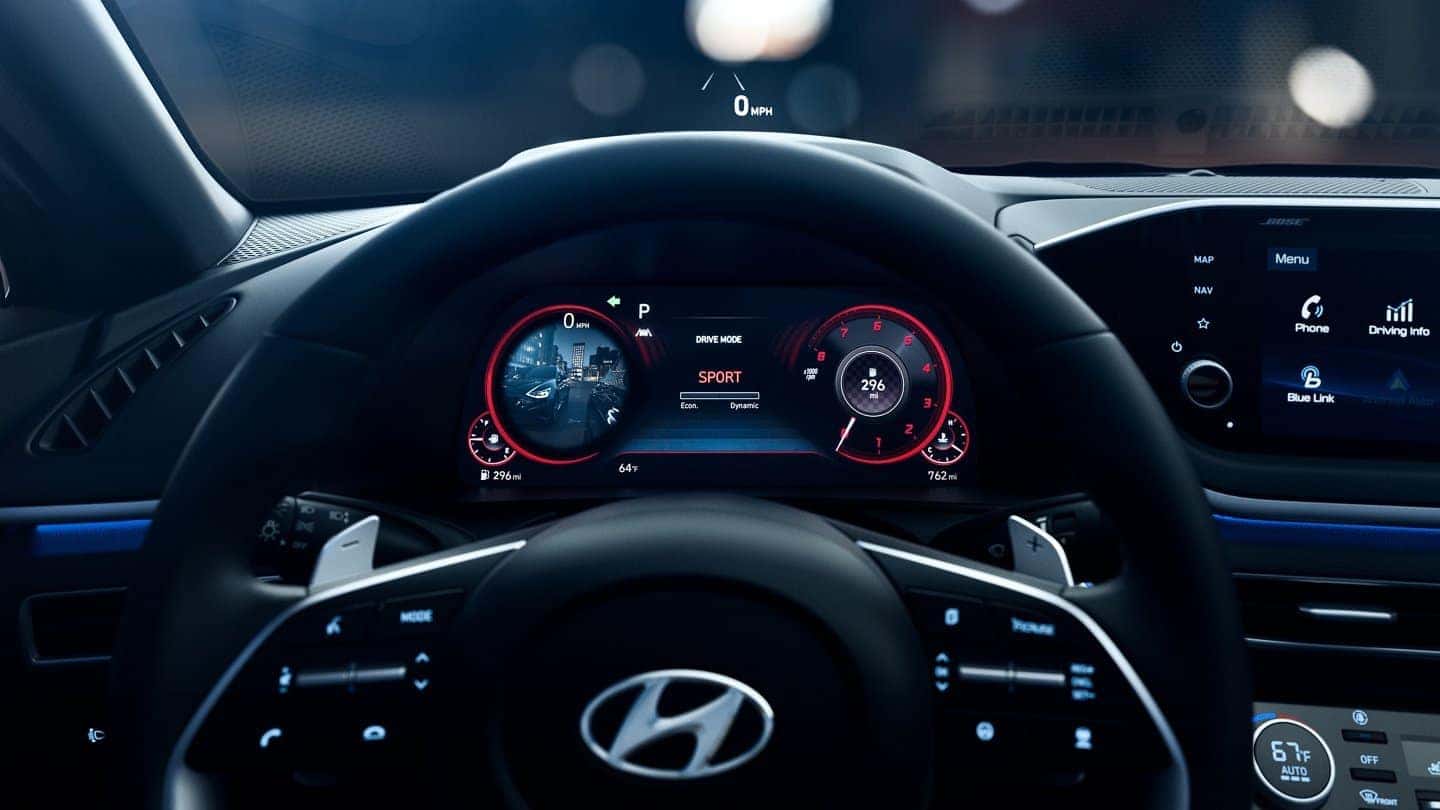 The 2021 Hyundai Sonata Limited and Hybrid Limited are the only two trims of the 2021 Hyundai Sonata that feature the Color Heads-up Display (HUD). These two trim levels having a Color HUD makes our interested Orlando area customers' driving experience easier, as the HUD helps drivers with visibility in different lighting conditions.
Here at Universal Hyundai, we want all of our customers to find the perfect vehicle for them. Our Orlando area customers who want a terrific sedan, with a premium information display, have to choose either the 2021 Hyundai Sonata Limited or 2021 Hyundai Sonata Hybrid Limited.
What Does a Heads-up Display Do?
The Color Heads-up Display, in the 2021 Hyundai Sonata Limited and Hybrid Limited, allows drivers to have improved visibility in a variety of different lighting conditions. The HUD is featured above the 12.3-inch LCD cluster in the Sonata, and can be adjusted in both height and angle to meet your visibility requirements.
The HUD displays driver safety warnings such as the speed you are going and navigation commands if you are using your GPS. Other alerts will also appear on the HUD including ones from the different active safety and driving assistance features. While driving you will be able to see these alerts pop up on the HUD, ensuring you won't have to take your eyes off the road and still be informed of all safety precautions.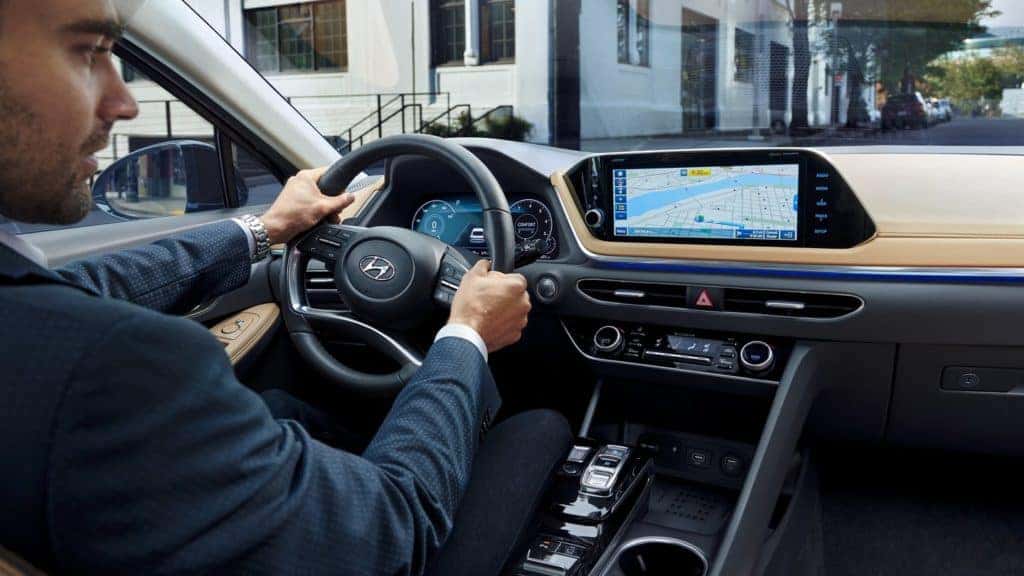 Shop for the New 2021 Hyundai Sonata in Orlando
If you are interested in driving the 2021 Hyundai Sonata Limited or Hybrid Limited with the amazing Color Heads-up Display inside, please contact us online. For additional savings on the 2021 Hyundai Sonata, be sure to browse our new Hyundai specials.
You are always welcome to stop by and visit us at Universal Hyundai in Orlando, located near Hunters Creek, Kissimmee, and Southchase, to see this terrific sedan in person.