Hyundai IONIQ 5 Is Esquire's 2022 Car of the Year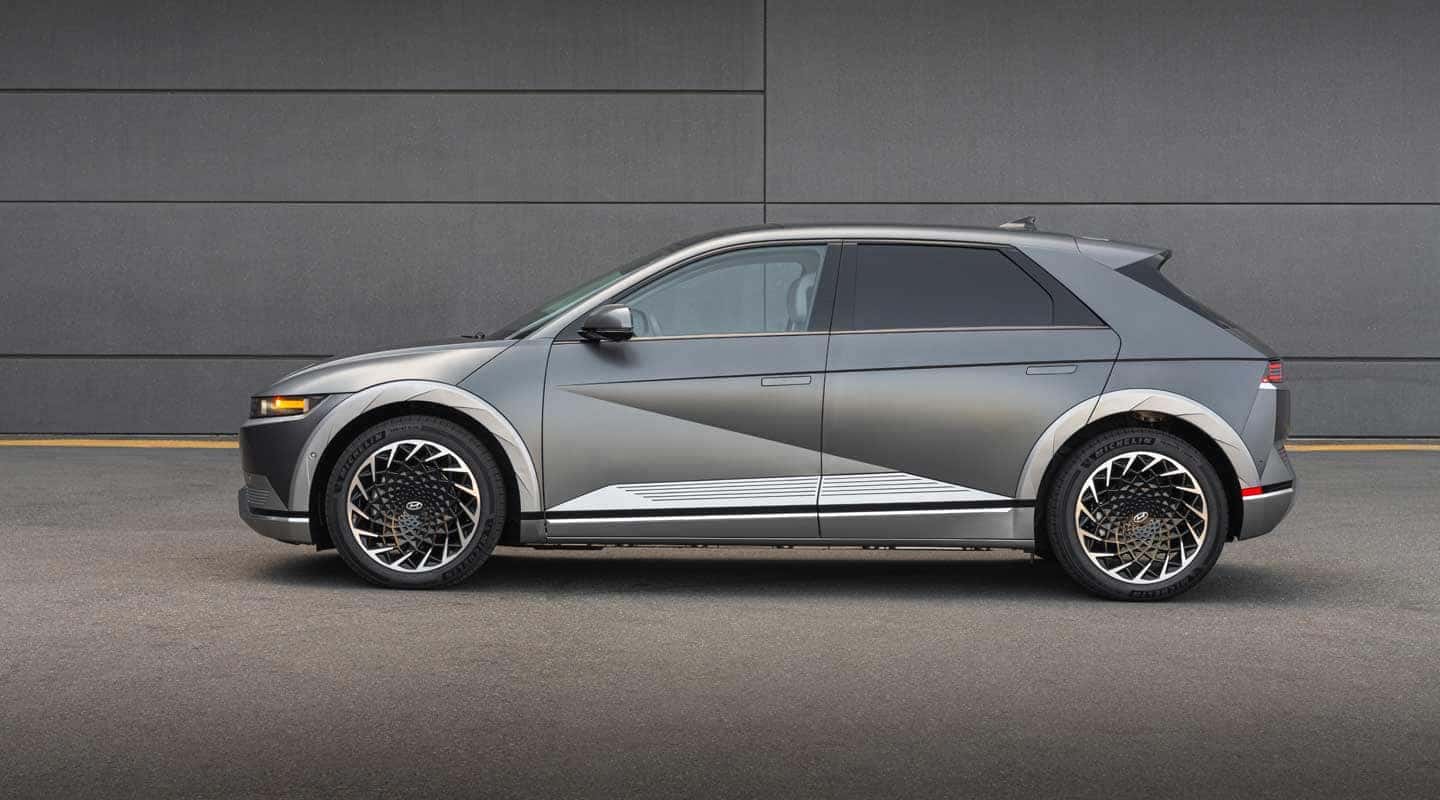 Universal Hyundai is proud to be Orlando's source for the outstanding lineup of Hyundai vehicles. We know that each model is exceptional within their respective classes and we enjoy hearing from satisfied customers about how much they love their new Hyundais. That alone is certainly enough motivation to keep us doing what we love to do every day, but when a prestigious publication like Esquire recognizes the Hyundai IONIQ 5 for its coveted Car of the Year award, we absolutely burst with pride!
The Hyundai IONIQ 5's unmistakable style is refreshing in a landscape of homogenously similar-looking automobiles, especially in the EV segment. Its unapologetically angular profile, inspired by Hyundai's 45 EV concept, is futuristic and gadget-like without going too far. Even the unusual geometric headlight design doesn't seem overdone and fits seamlessly into its front expression.
"IONIQ 5's sharp style, cohesion of details and user experience allows it to win the hearts of customers," said José Muñoz, president and CEO, Hyundai Motor North America. "Thanks to Esquire for recognizing the outstanding work done on IONIQ 5 by our product planning, design, engineering and manufacturing teams."
IONIQ 5 has the look of a small car, but it is actually longer than Hyundai's flagship premium Palisade SUV, which translates into plenty of legroom and headroom for driver and passengers alike, as well as ample trunk space for your gear. It's very quiet at high speeds and it has a solid quality-built feel about it along with the convenient driver-assistance technology you'd only finder in higher priced vehicles. Yet, its starting MSRP of only $42,745 makes it an exceptional value among its EV peers.
The all-electric IONIQ 5 boasts an available driving range of more than 300 miles with select rear-wheel-drive trims and has a best-in-class ultra-fast charging time from 10 to 80 percent in just 18 minutes under optimum charging conditions.
Every year, Esquire magazine evaluates a broad spectrum of vehicles from numerous automakers, from sport utilities to supercars to the latest EVs, to choose a single car that rises above all the rest in terms of style, performance, innovation, and cultural impact. Please join the team at Universal Hyundai in celebrating this award and visit us today to test drive the revolutionary Hyundai IONIQ 5 Car of the Year!