Best New Hyundai Models Under $25,000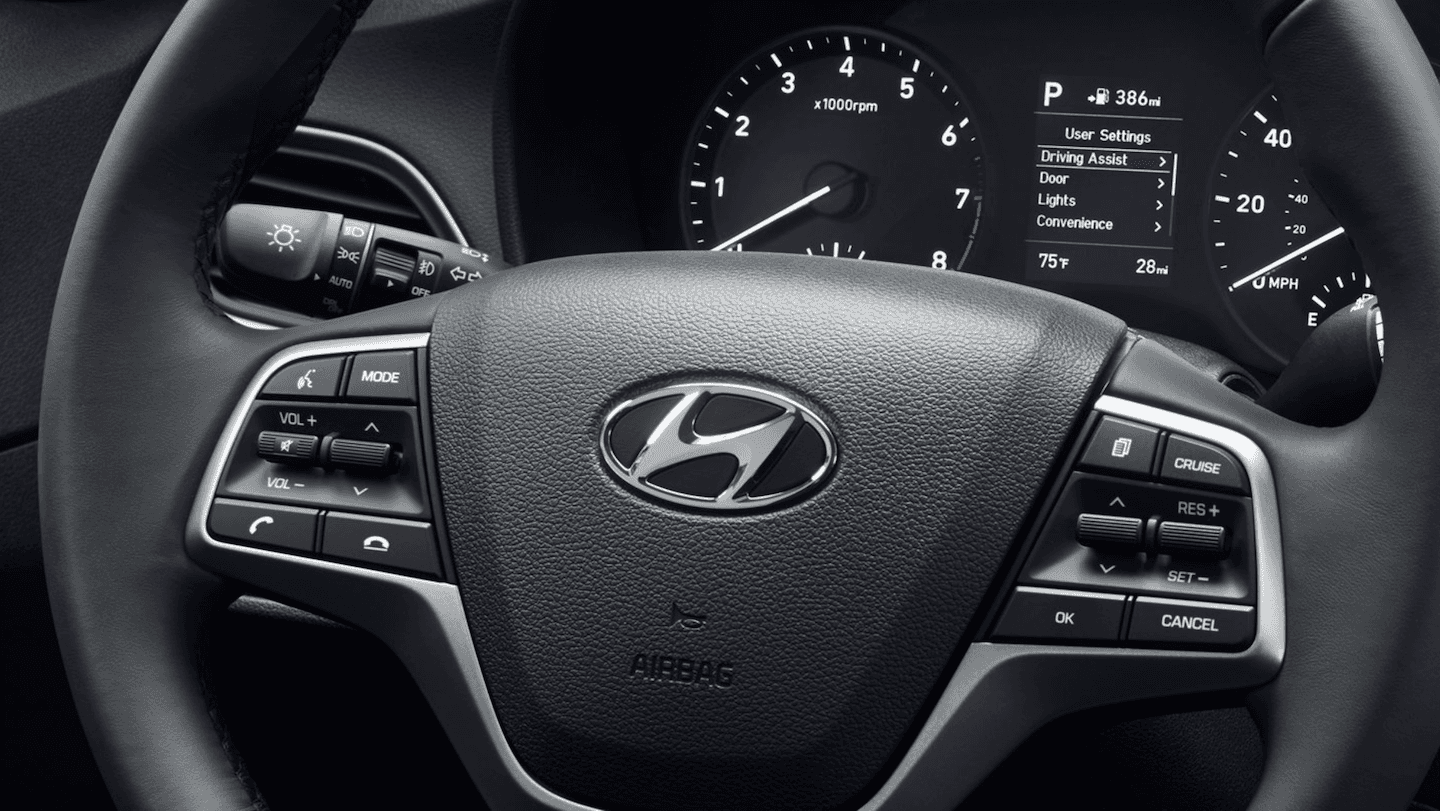 The Hyundai brand prides itself on having some of the best vehicles on the road today. Having a top of the line doesn't mean you have to break the bank, here at Universal Hyundai, in Orlando, we have a terrific selection of new Hyundai vehicles under $25,000 for sale.
For our customers who want one of the very best vehicles on the market, and want to save money at the same time, these vehicles are ideal.
New Hyundai Models Under $25,000
Which New Hyundai Under $25,000 is Best for Me?
2022 Hyundai Accent – Starting at $16,645
Our Orlando area shoppers who are looking for a smarter, more affordable, four-door compact, have to consider the new Hyundai Accent. The Hyundai Accent combines the perfect blend of size, space, power, and standard features to create an incredible vehicle at a terrific price point.
2022 Hyundai Venue – Starting at $18,900
The new Hyundai Venue is a terrific option for our interested new SUV shoppers. This subcompact SUV offers a refreshing design, innovative technology, and top-of-the-line versatility to drive in either the city or the open highway.
2022 Hyundai Elantra – Starting at $19,850
To get behind the wheel of one of the best cars in North America, consider the new Hyundai Elantra. A stylish new look, advanced tech and safety features, and an interior with incredible comfort makes the Hyundai Elantra one of the best choices our interested new car shoppers can make.
2022 Hyundai Kona – Starting at $21,150
Looking for a smaller-sized new SUV that still can perform with some of the very best one the market? If so, you have to consider the new Hyundai Kona and it's All-Wheel Drive capabilities. The All-Wheel Drive system is ready and able to take you on your next great road trip.
Shop for a New Hyundai Under $25,000 in Orlando Today
If you have found the perfect new Hyundai model for you, please contact us online and schedule a test drive. Here at Universal Hyundai, we aim to help all of our customers from Orlando, Hunters Creek, Kissimmee, Southchase, and beyond, find the perfect new Hyundai vehicle for them.