Get VIP Treatment When Buying a Car with Universal Hyundai's Concierge Services

Concierge Services in Orlando FL
Are you looking for the ultimate car-buying experience? At Universal Nissan, we offer an exceptional range of concierge services to save you time and hassle.
Whether you are interested in the latest line-up of Nissan's popular SUVs and sedans or fully inspected pre-owned models, we have a great selection of vehicles. Browse through our online inventory and book an appointment for a test drive in Orlando, FL and be sure to ask our dedicated professionals about our wonderful concierge team.
Schedule Today
Benefits of Utilizing Our Concierge Lease Turn-In Department
Personalized VIP Service
One of the most significant advantages of concierge services at Universal Nissan is an unparalleled personalized experience. We want to ensure that you are completely satisfied with your purchase. Our concierge team is dedicated to guiding you through the entire process, from the initial consultation to the final purchase.
Time-Saving Solutions
Did you know that our concierge can save you a significant amount of precious time? Instead of coming to the dealership, just contact your dedicated concierge and let them know what you need. Our team works with all the different departments to take care of a range of services, such as organizing a test drive, exploring finance solutions, and picking up and delivering your car for service. This means that you can spend more time doing the things you love.
Exclusive Access to Offers
Universal Nissan concierge in Orlando, FL, also provides you with exclusive access to our dealership's inventory and special offers. This means that you may find a vehicle unavailable to the general public, or you may be able to take advantage of exclusive deals and promotions.
Meet Our Concierge team

Rachel Solano
Sales Expert
Hi, my name is Rachel. I have been with Universal Nissan/Hyundai for almost 5 years. I look forward to exceeding guests' car experience expectations. In my spare time I love to play with my niece.
Contact Us

John Booth
Sales Expert
I have been in the automotive industry since 2000 and I enjoy helping customers with their automotive needs!
Universal Hyundai / Nissan has been my second family for the last 13 years. When I am not working, I enjoy bowling and fishing.
Contact Us

Gina Nava
Sales Expert
Hello, my name is Gina Nava, and I'm the Dealer Reputation Manager here at Universal Nissan Hyundai Genesis. I'm responsible for overseeing the reputation and customer satisfaction of the dealerships. I like to spend my free time with loved ones and working out at the gym.
Contact Us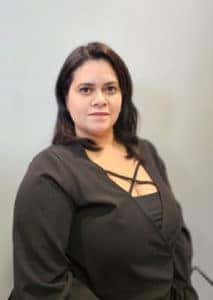 Marikeyla Colon
Service/Body Shop/Parts
My name is Mary; I have been with the company since 2013, and I love the automotive industry and everything that it has taught me. I also love being able to assist customers with their needs.
Contact Us

Diannette Carrasquillo
Service/Body Shop/Parts
Hello, my name is Diannette, or Dee for short. I have been working in the automotive industry for 8 years. In my free time, I enjoy being with my family.
Contact Us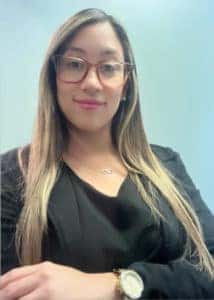 Jennifer Medina
Service/Body Shop/Parts
Hello, My name is Jennifer. I've been working with Universal Nissan/Hyundai/Genesis since 2011 and love helping guests with their automotive needs! In my free time, I enjoy spending time with my family, reading, and going to the beach.
Contact Us
Experience the Convenience of Concierge Services
Imagine the convenience of scheduling maintenance appointments, trading in your current vehicle for another set of wheels or exploring purchasing or leasing options for a new car. These and more are available through Universal Nissan's concierge.
Ask questions and make requests at any time. Even if you have a busy schedule, you can still work with your concierge to find the perfect vehicle or take care of your current ride.
Do you want to explore financing solutions? Your concierge will work with our team of finance professionals to secure a plan that meets your requirements.
Schedule Today
Schedule an Appointment Today
At Universal Nissan, we want to make your car purchase a memorable experience. With our transparent and upfront pricing and our focus on building long-lasting relationships, we are here to offer you exceptional service.
We invite you to browse our comprehensive selection of new and pre-owned vehicles and book an appointment to test drive your favorite model in Orlando, FL, today.
Be sure to learn about the perks of using our concierge services. Focused on building customer relationships for life, these services are designed to make purchasing a vehicle and car ownership as seamless as possible. From scheduling service appointments to finding parts and delivering your car to our body shop, we are sure you'll find our concierge a unique experience.